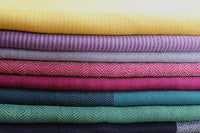 Himalayan Hues
When 'tis the season to be cosy...explore some great gifting options with our range of woollen accessories scarves and stoles for men and women, in myriad Himalayan Hues.
Explore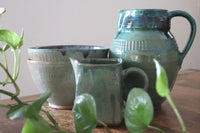 The Potter's Wheel
What's more mesmerising than watching a work of art slowly come to life on the potter's spinning wheel!  Physics and Art blend magically to create this exquisite collection of studio pottery that you'll feast your eyes on.
Browse the collection
Mask up...and help out!
The Covid-19 pandemic has put the livelihood of lakhs of artisans in jeopardy.  Here's one way to safeguard their welfare - and your own health - by using these stunning handmade, multi-layer cotton and coton-linen face masks in a vibrant palette of block colours and traditional Indian prints.  Do your bit...and make a statement too!
SELECT